As you probably noticed, I've been knitting on a very lovely shawl (which I'll share once it's blocked) with yarn from one of my favorite shops, Dyeabolical. And I learned that yesterday was Dyeabolical's 8th birthday. I've had the very great fortune of working with yarn & fiber from this shop for a couple years now and what's more, I get to stay up-to-date with what's new via the Dyeabolical Instagram feed and as well as the blog & newsletter. Rachel, the lady behind Dyeabolical, is always an inspiration and also a very fun person with whom to exchange friendly banter. I don't know that there's anyone else I could explain that I'm behind on my spinning plans because my kids took over the spot where I intended to place my wheel with a cardboard box that was turned into a time machine and have her not really bat an eye. In fact, she later declared me "Lady Time Lord, Fiber Arts Division." Seriously, how do you not love that?
In any case, I wanted to share that dear Rachel has recently updated her shop with a bunch of In-Stock items as well as a few new Dyed-to-Order colorways and that she is currently running a free shipping on domestic orders over $50 (use code SHIP50) — international orders can save $7.75 (use code SHIPITL50). This alone is pretty cool, but it actually gets better. Rachel has branched out into some really cool bath and body products like soaps and perfumes. I mean, is this soap or a work of art?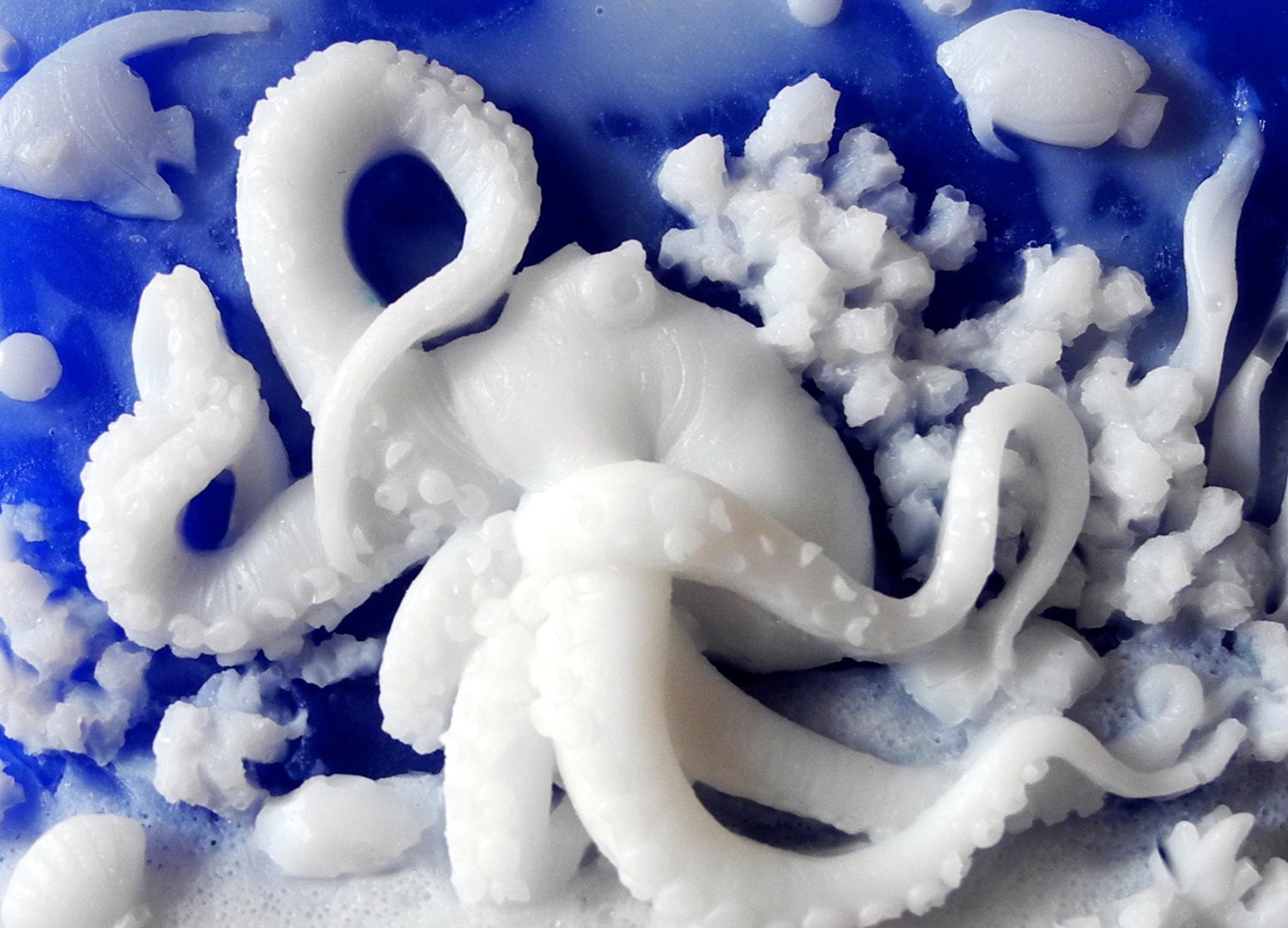 On the yarn and fiber sides of things, she's added some new bases. In yarns, there's a base very seriously coveted by yours truly — Yakety Yak Fingering which is a 60/20/20 merino/yak/silk base. It sounds — a-mah-zing.
Fiber bases were also recently updated with some very sweet options…
I've said it before and I'll say it again, I really love how her site works. Just pick the colorway you want and then there's a drop down menu of your base options.
To help celebrate 8years of awesome from Dyeabolical, I picked out…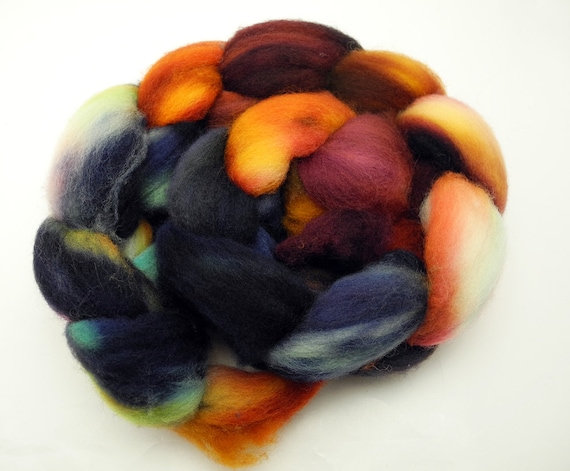 In BFL Silk, Gasoline Rainbow — one of the newest colorways in the shop…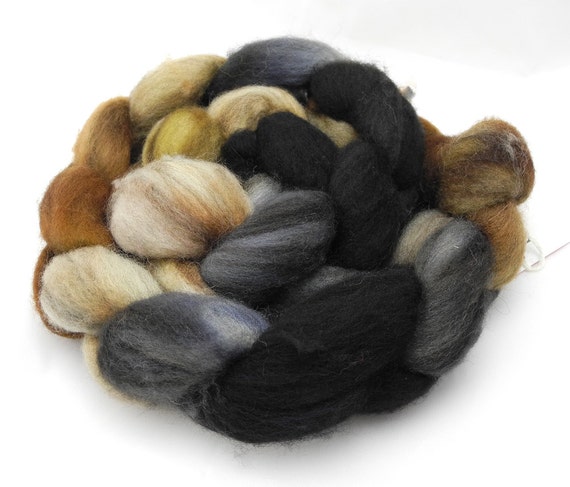 Queen's Tea to be dyed on the Fawn Shetland base, and a newly reworked colorway…
The skein of the far right is a new take on Fate, PhD and Rachel threw together a special order for me to be dyed on the Falkland base. I'm so looking forward to trying each of them out!
In the mean time, I can share one of my latest Dyeabolical projects…
Meet Lucy.
This skein is — as you can guess — the Lucy colorway dyed on the Corriedale Cross base.
I spun this skein pretty lofty & into a bulky weight yarn with the intention of adding it to the pile of 'yarn to be knit into mismatched mittens'. In the hands as it's being spun, this fiber has a very crisp feel to it. To my touch, it kind of felt somewhere between Corriedale and BFL. As I often like to do for this type of skein, I spun half the fiber straight from the braid and the other half I broke into smaller 'nests' and then I plied the two halves together.
The result is a blended, but not too blended effect in the yarn to which I'm very partial.
For this type of yarn, I really like there to be small sections of each color alone and then also some barber-poling and that's exactly what I got. As I said, this turned out a bulky weight yarn of which I got about 100yards. Can I share that full skein shot one more time?
Oh, yes. I really love that. Now, just a few weeks until I have some more fun Dyeabolical fiber with which to play — oh I just can't wait! I'm so glad we could celebrate the shop's birthday together this year!
Happy Birthday, Dyeabolical — Thanks for 8 awesome years & here's to many more!
Love,
Lady Time Lord, Fiber Arts Division